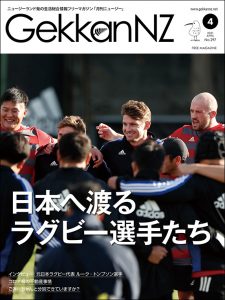 FEATURE
■Feature1:The connection between New Zealand and Japanese rugby
■Feature2:Why Property Markets Grow in NZ?
■Feature3:Sorting your waste properly
■Interview:Ex Japan's national rugby player Luke Thompson
---
FEATURE1

:The connection between New Zealand and Japanese rugby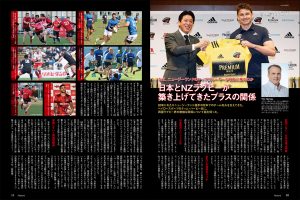 Total 5 page
Text: Mayuko Iwasaki
---
FEATURE2:Why Property Markets Grow in NZ?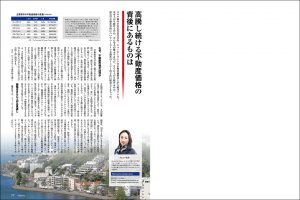 Total 1 pages
Text: Hiroko Jenny
---
FEATURE3:Sorting your waste properly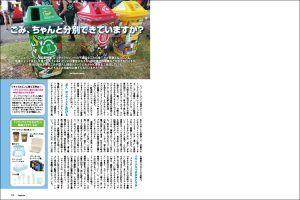 Total 1 page
Text: Mayuko Iwasaki
---
INTERVIEW:Ex Japan's national rugby player Luke Thompson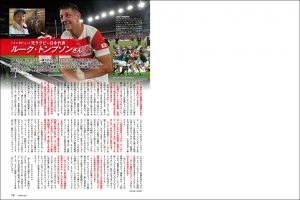 Total 1 page
Text: Mayuko Iwasaki
---
REGULAR
■What's New
■Culture
■Horoscope
■Gekkan NIPPON DAYORI
■Travel NZ
■Essay Good Kiwi Tucker! Rika Matsuzaki
■Meet Eats
■NZ News
■What's On
■Local
■Classifieds
■Editor's Note
Column
■Immigration
■Health
---
Publisher: Harumasa Murayama, Editorial Assistant: Mayuko Iwasaki, Designer: Kenichi Tamaki, Advertising Sales: Aya Yamamoto/Haru Togawa
---
Sponsors
■Accountant: Kendall & Wakeman / MGI Auckland / Baker Tilly Staples Rodway|■Courier: Nippon Express (New Zealand)|■Food: Japan Mart / Tokyo Food / Tokyo Liquor|■Immigration: Hanna Consultant Ltd / My Visa NZ|■Insurance: Accelerate|■Interpreting: Japan Interpreting Service / YS Communication Services|■IT: Scross Computer Services|■Lawyer: CL Law / Kenton Chambers / Legal Associates / MK Law / Rose Bank Law|■Living ware: Resene|■Motors: Clear Motors / JP AUTO Spares Ltd / Maiax Corporation / KOBAC (Prolinks)|■Property: Hiroko Okuyama Jenny Harcourts  Harcourts Cooper & Co Real Estate Ltd / Misaki Oshiro Harcourts Cooper & Co / Yuhei Umezaki – The Property People|■Builders: Samurai Builders Ltd.|■Cafe and Restaurant: Remedy Coffee / The Coffee Club Aotea Square / The Occidental Belgian Beer Cafe / Yoshizawa|■School: Auckland Japanese Supplementary School / DynaSpeak / ETC
GekkanNZ and its contents, except for brief extracts for the purpose of review, are copyright of Gekkan N.Z. Co.,Ltd. and may not to be reproduced without the written consent of the publishers.